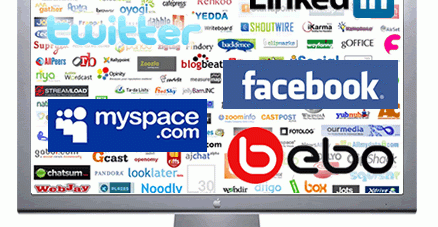 September 9, 2013 | Posted in Social Networking, Training | By Richard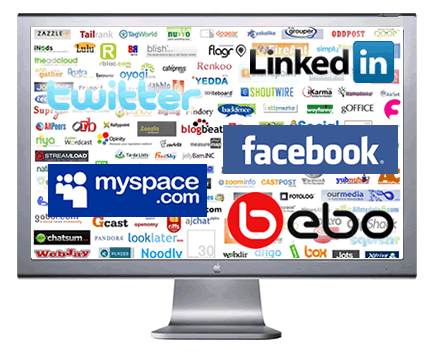 Everything you hear about seems to mention social media these days,
If words like Foursquare  and Googleplus give you the heebyjeebies, Linkedin is something to chain you down with, if you think that Twitter is for the birds and that Facebook reminds you only of a Wedding album then you BADLY need to talk to us.
Social media puts you right in your followers face, on their phones, on their desktops, when they're on the road but it's a constant thing, you need to put time and effort into it. If you are not keeping in touch with your clients or possible purchasers on an hour by hour basis using some form of social media then it's almost certain that you are losing out on what has become the most important method of getting your message across in the modern online world.
This is where we can step in and give you a lift….
From modern media training of your own staff up as far as providing a complete online social media service, we can do it all for you or just as much as you need, you decide.
ONLY As little or as much as you need, that's our promise to you.
Why not give us a call on 087-2052841,  its good (and free) to talk 🙂
September 13, 2011 | Posted in Training | By Richard
Think about it, you have literally thousands of Digital photos but there are some of those that neecd a little work, maybe crop out that unwanted dumptruck in the background, brighten up that underexposed shot which you don't have a second version of.
Maybe you have a box of old photos of Grandma that have been discoloured with age and you would like to scan them in and tidy them up a little before you print one for all your relations.
We cover all of these things using the most common freely available software packages, The Gimp, Picasa, Paint Shop Pro from Corel, Adove Lightroom and of course using the industry Standard Adobe Photoshop if you have it available.
Courses begin with basic photo manipulation, including fixing a host of the most common problems, moving on through more advanced techniques until finally with our expert Module you can consider yourself a Photo Manipulation and repair guru. (The only problem with this of course is that soon you will be swamped by everyone that will be calling to you to do this work for them, you can of course just refer them on to us to deal with this problem).
Contact us to find out how we can help you along your way to Photo manipulation Heaven.
September 9, 2011 | Posted in Training | By Richard
We wish to announce our new "At home" training courses for all versions of Microsoft office up to and including Office 2010.
Commencing with beginners, intermediate and moving on up to expert level, we can prepare you for ECDL certification using our approved syllabus or we can provide you with a tailored course suited to your own particular working environment.
Contact us for a reasonable quotation and get on your way to expert certification now. Packages covered include: Excel, Outlook, Word, PowerPoint and Microsoft Publisher.
September 1, 2011 | Posted in Training | By Richard
To add to our "Basic website maintenance", and "Advanced Website Maintenance" training modules, we are happy to announce the launch of our new "Expert Website Maintenance" module which carries on from where "Advanced" leaves off.
Completion of this module will allow the student to complete a core install from beginning to end, with specific reference to CMS based design and installation using WordPress as an example, website database maintenance and repair and many other topics to complete the "Website Maintenance" training certificate. Entry to this module is dependant on having succesfully graduated with distinction level in both our "Basic" and "Advanced" modules.
Contact Richard Leonard at the address at the side to discuss access to this final module in our website series.