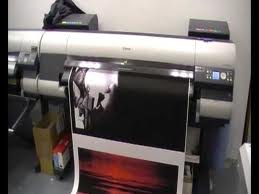 To maximise quality standards, In-house we can deal with most of your one-off large format photographic standard printing requirements.
Whether you need that special once off canvas reproduction of a once in a lifetime photo or need to enhance and re-touch that old photo or poster design, we can supply most medium to large sized prints without leaving our office.
If larger format media are required, we deal with a limited number of tried and trusted professionals in the field of large format printing to deliver the quality of product that we require, whether it's that large advertising sign, the re-designed logo on the side of your busines vehicle or your point of sale vinyls, acrylics and on-site point of sale material.