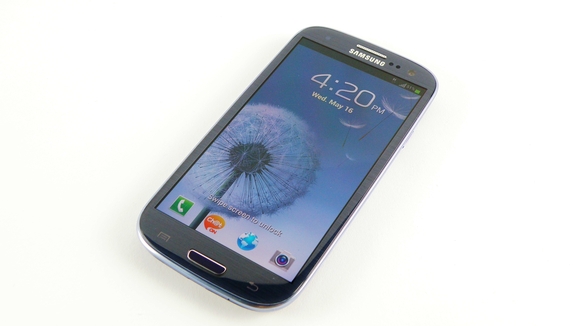 Coming from a strong love of the Blackberry system, and all that it stands for, when I got offered the Samsung Galaxy S3 by my provider as a free upgrade, I said I'd try it out to see what all the fuss was about. I could always just return to the trusty Bold 9780 as soon as I tired of the touch screen.
It had happened before with phones. I couldn't be turned. It'd probably end up in my daughters hands and she was getting ready for it.
Then I got this beautifully light, almost fragile feeling piece of computer craftsmanship into my hands and I fell for right at first sight. From the very moment I opened the solid feeling box it just felt right. The advertising slogan goes something like " made for humans". With me, this just clicked.
I had prepared for the transfer of over 1400 Contacts (the main reason I had become an early adopter of serious hardware beginning with the HP ipaq's to cope, I had outgrown the Nokia and loved the idea of a full keyboard) by downloading a tool from Google to the blackberry which promptly locked up the phone and when coupled with another blackberry system crash or failure across Europe, eventually resulted in having to do a complete system reinstall of the blackberry system.Down at the first fence.
We soldiered on, the blackberry and me. I created a new Google account for the transfer, set up a transfer again and had the whole thing done before the Galaxy arrived.
Setup took all of twenty minutes. Most of that was the multitude of other email addies I deal with. The contacts transfer from the new Google account was almost instantaneous once I stuck in the account name and password. Then I started to play.
12 months on, I have completely forgotten my love of the blackberry system and all of its quirks. While I await the return of BB messenger this week finally for the android just to see whether it will create a longing again, I seriously doubt it. My daughter ended up getting another android as she failed to get her hands on mine, she did do a run with my 9780 for a while but dropping it while it was charging put paid to that, I didn't get it repaired.
I have become immersed in the android universe over the last 16 months or so, to the extent that I now cannot imagine ever returning back. With the sad lightning fast demise of the Blackberry system in the same timeframe, the opportunity may never arise again.